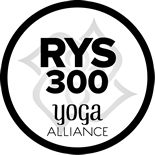 Faith has designed a Customized Spiritually Fly Advanced Program (300 hour) to assist 200-hour registered teachers in shaping their personal practice, and uncovering the elements of enhancing their teaching. The program is guided and mentored personally by Faith, along with a team of talented instructors. It is divided into weekend modules and specialized mentoring sessions that will cultivate a vibrant teaching approach inspired by the Spiritually Fly philosophy. You have the option of participating in the full program, or selecting a path that works best for you (1 or multiple modules). Contact Faith directly with specific questions in shaping your Advanced Program. If you wish to attend an individual module or the full program, click here to register. If you are interested, please complete this online form. Faith really wants to get to know you better. You can also contact Faith at mentor(at)faithhunter(dot)com. You training can start immediately with the mentoring sessions (see below), or you can wait until the first group session.
Date: November 2017 – Oct 2018
Location: Embrace Yoga DC, Washington, DC
---
Subscribe to receive more details!