Want to try yoga but too intimidated by the complicated poses? Or, do you think you're simply not flexible enough to contort yourself into a pretzel? Don't worry, join me in the Beachbody Yoga Studio for a beginner program that walks you through the fundamentals of the practice in just 3-weeks or experience some of my special classes such as:
BackBend Flow: This heart-opening flow class moves you through 60 minutes of all levels of backbends and binds. Learn challenging postures like wheel, dancer, and bow pose to turbo boost your spinal flexibility.
Hip Opening Flow: Focus on opening your hips with this 45-minute flow and get introduced to a new arm balance pose—the flying pigeon.
Release the Tension: A soothing practice to release tension in the lower back and key muscles around the outer hips in just 10 minutes.
Full Body Flow: A full-body, 20-minute flow that touches everything in the body and strengthens and stretches your legs, arms, and spine.
Post-Cardio Stretch: Get a nice stretch of all the large muscle groups after a serious cardio workout in just 10 minutes.
Radiate and Shine: Move and flow with Faith in this 30-minute practice which will get you heated. By the end of it, you will be glowing from the inside and out.
Practice with me…30-day FREE Trial!
---

Chakra Awakening Body & Soul – Tintyoga.com
This program is designed to ignite the physical body, stimulate the mental realm, and
awaken the soul by honoring the natural flow of energy inspired by the Chakras. The dynamic flows, soothing and meditative practices will generate a powerful surge of energy charged by breath, movement, mudras, mantras and intention. You will connect to your natural way of aligning while feeling rooted, strengthen and nourished…Body and Soul! Follow the flow of these practices or select the one the suits your current mood each day.
---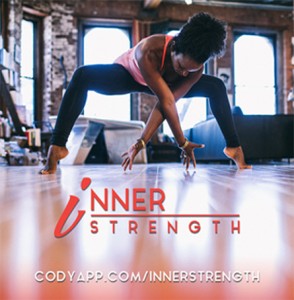 This 30-day series incorporates Vinyasa flows, healing restorative sequences, mudras, and a reflective meditation to amplify your inner beauty and grace. It consists of 6 classes, each focusing on a different aspect of building inner strength. Inner Strength isn't about looks or achieving a specific pose; rather it's about shedding baggage to find harmony, peace and inner strength — and then bringing that strength and freedom into your life both on and off the mat!This series will help you become a more conscious, soulful and open person. You'll learn to synchronize your body and breath to better connect with your movements, cleanse and detox the body and mind with twists, backbend your way into embracing vulnerability and openness, and ignite your practice on a more physical level with arm balance variations and core work.
---
DoYouYoga.com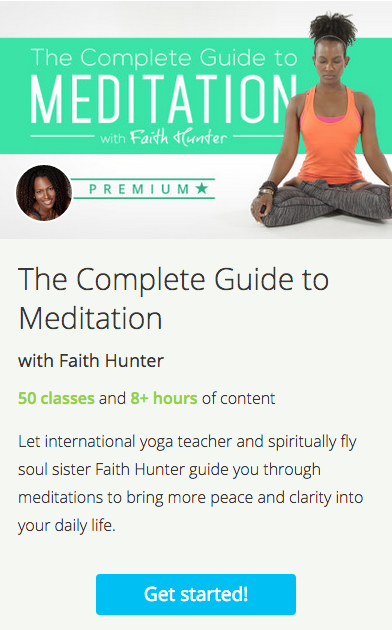 I have 3 online courses on DoYouYoga.com. These programs include meditation and asana.
FREE 30-day Meditation: For 30 days you will receive one 10-minute meditation class per day, right to your email inbox. You'll get your zen on for 30 days, wherever you like. FREE

The Complete Guide to Meditation:

I will guide you through this overall Meditation program designed to radically inspire and transform your life. From Mindfulness techniques to breathing exercises this course covers everything you need to integrate your serenity, peace, and balance into your daily life.Get unlimited lifetime access to the complete course for $49.

No subscription. No extra charges.


Yoga for Strength & Flexibility:

Helps you build total body strength and develop a level of flexibility that you might never have thought you could reach. Get unlimited lifetime access to the complete course for

$49

.

No subscription. No extra charges.
---
Ekhart Yoga
While on my European Tour in 2014, I stopped in Amsterdam and created a beautiful collection of online classes in Partnership with EkhartYoga.com. These classes include an early morning flow, calming evening flow, energizing flow, heart-opening practice, and restorative yoga.
---
GAIAM: Yoga Rising Series
My Spiritually Fly Yoga practices on iTunes are about expressing your true self on the yoga mat. You can experience five different practices with five different benefits, with all of them helping you to find your inner strength and lines of energy. Spiritually Fly Yoga will have you leaving your mat grounded, inspired and confident. PRACTICE WITH ME TODAY!!
---
My Yoga: GaiamTV
Enjoy over 23 videos creating for all levels. These videos include: dynamic vinyasa practices, restorative, soothing Spiritually Fly flow, mudra explanations, chakra talks, workshops, and much more. Just click and your heart open.